Toronto Library Readathon Package
The objective of this project, assigned in my core Graphic Design course, was to create an invitation for an event that would raise both awareness and money in support of a social cause of our choice—Being the print- and book-lover that I am, I chose the ongoing budget cuts and subsequent funding issues plaguing the Toronto Public Library.
I chose to put an interactive twist on the invitation for my event, which I determined would be a Readathon for local children, as the invitation itself unfolds to reveal a chart that the child can use to track their reading progress.
The design incorporate both typography and custom lettering.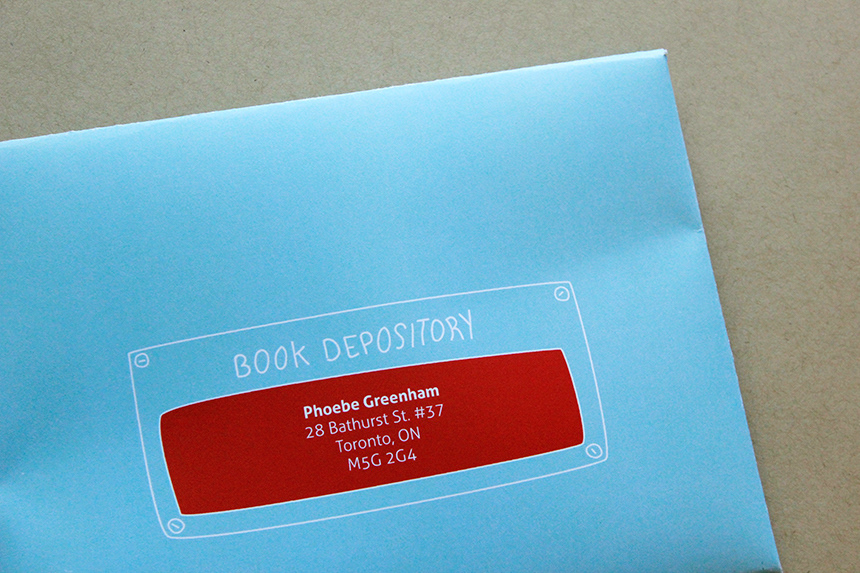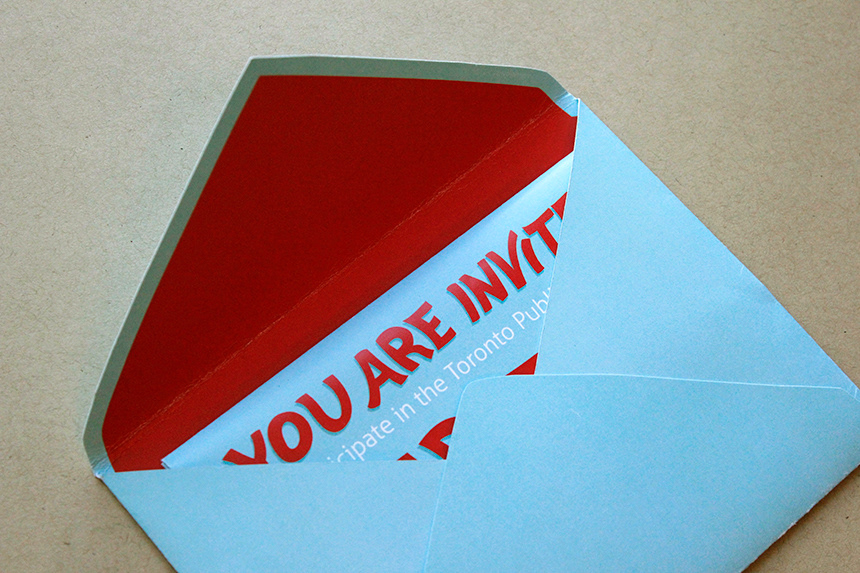 The invitation is presented in a custom-designed envelope, illustrated to match the rest of the design and intrigue the recipient.
The invitation unfolds like a map to reveal the full chart/poster, which features additional information regarding the event.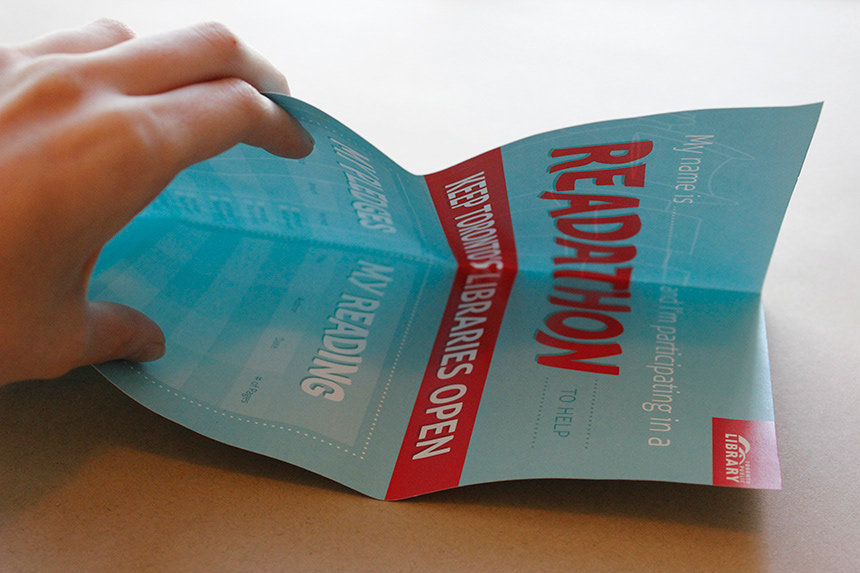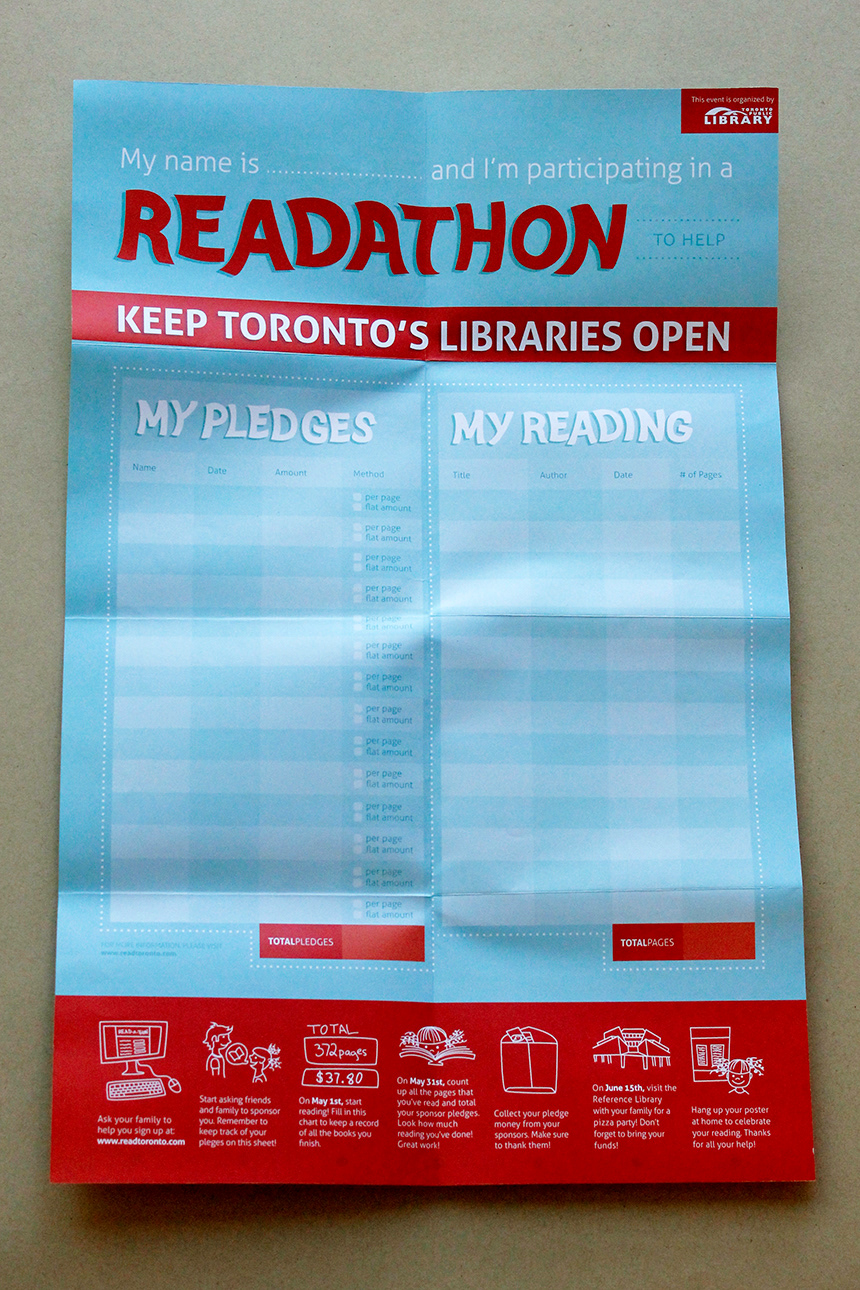 Custom lettering, typography and illustration are combined to create a playful look appropriate for children.