Biographic Book Design
This project for my Typography 2 course required us to conduct a series of interviews with an assigned classmate and produce a book design that would introduce the reader to them. I was assigned my classmate Rhonda Fung, a fellow 2nd year (at the time) graphic design major.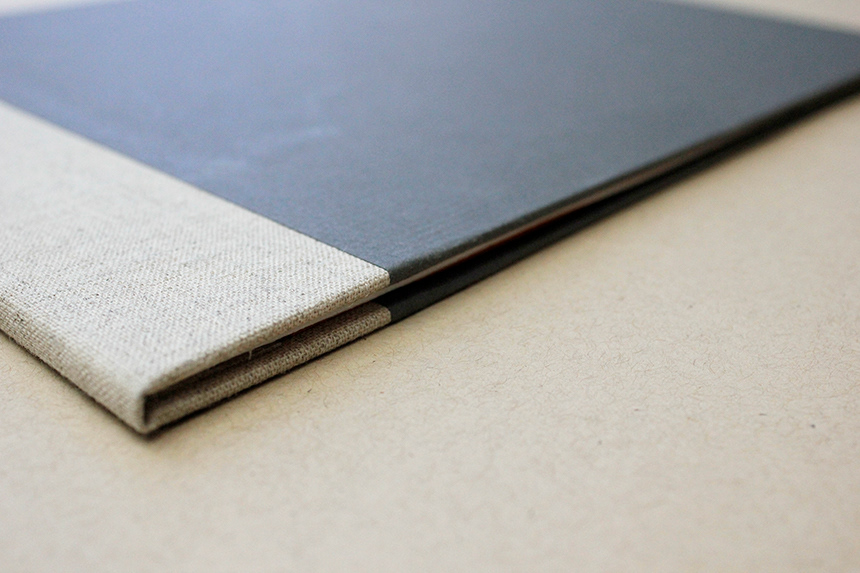 To present the book, I created a handbound cloth binding.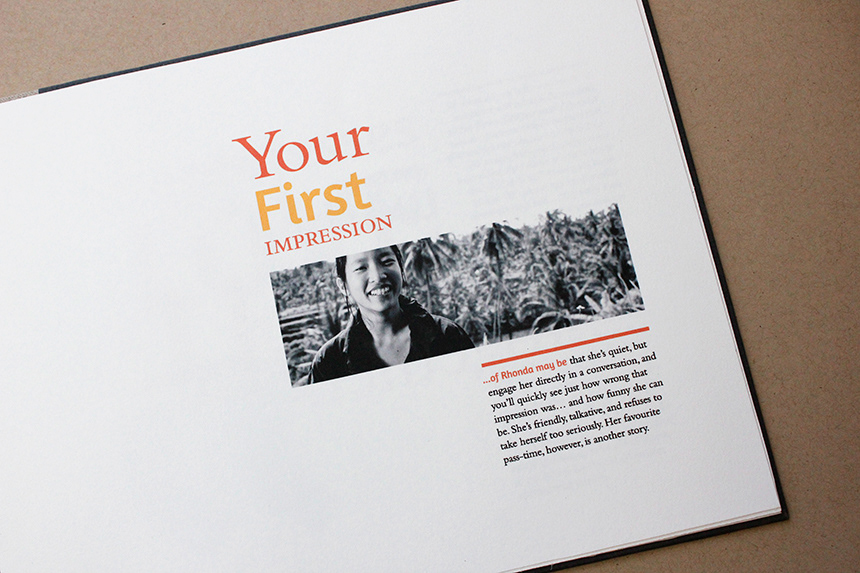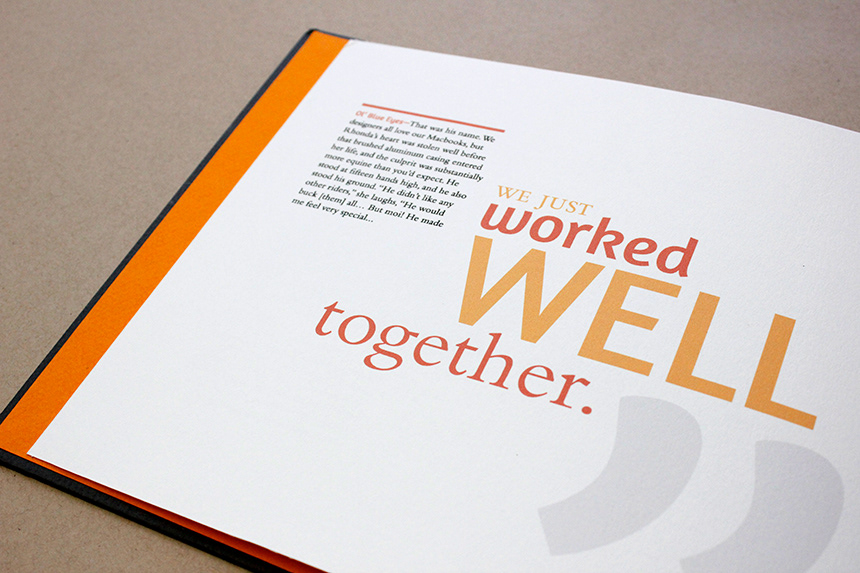 The design incorporates photos from Rhonda's personal collection as well as large, graphic pull-quotes as the main visual elements.