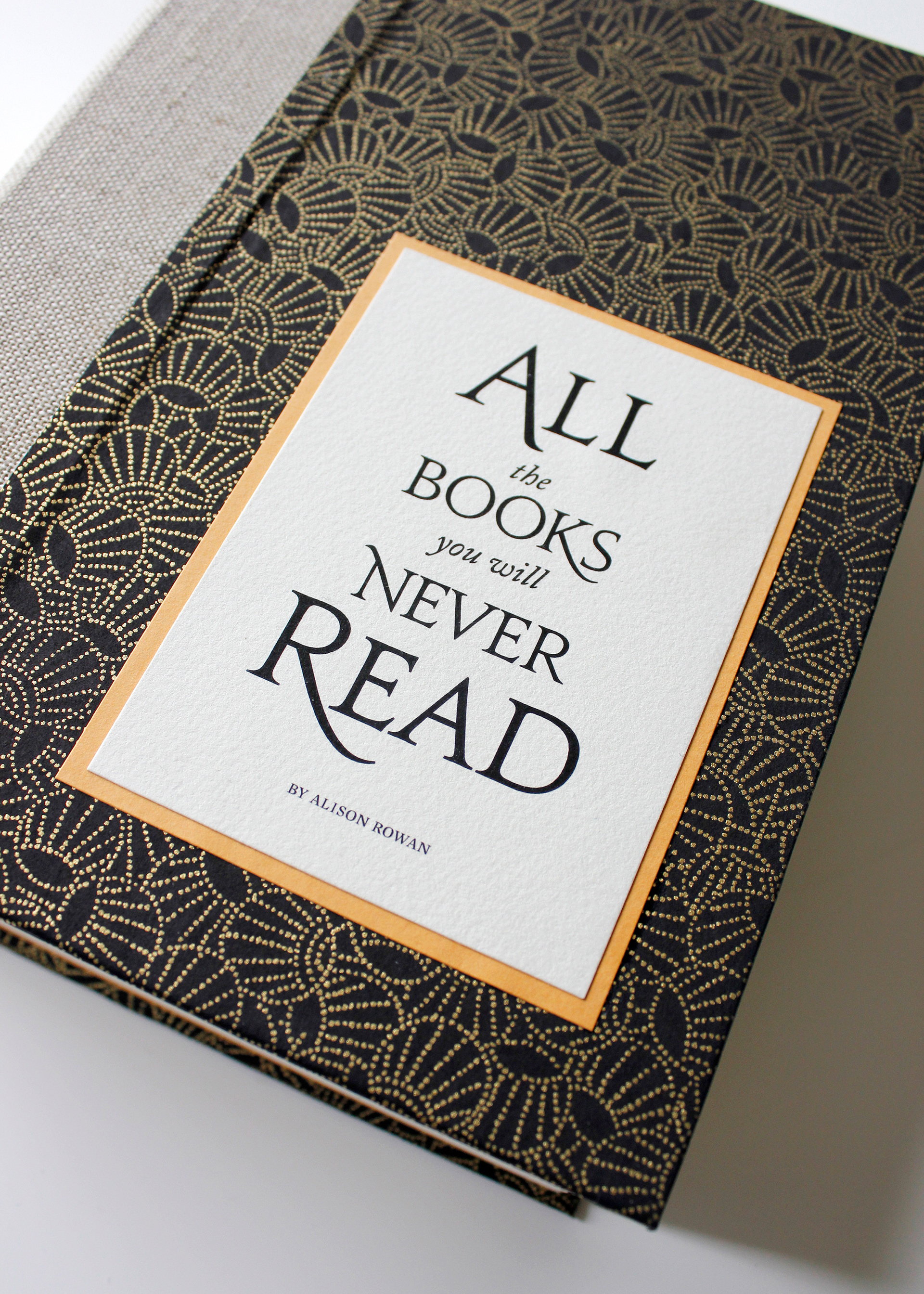 All the Books You Will Never Read
encapsulates the reader's greatest fear: the impossibility of reading every book. Two hundred works, ranging from classics to contemporary, fiction to non-fiction, fill perforated pages. Each is to be torn out once its respective book is read, slowly silencing but never entirely defeating the fear for, as the foreword states, "…this may simply be considered Volume I."
This book, created for a third-year Graphic Design studio project under the guidance of professor Lewis Nicholson, went from concept to completion in under three weeks—three very obsessive, sleepless weeks.
The book is 408 pages long, made up of 34 signatures, stitched and bound by hand.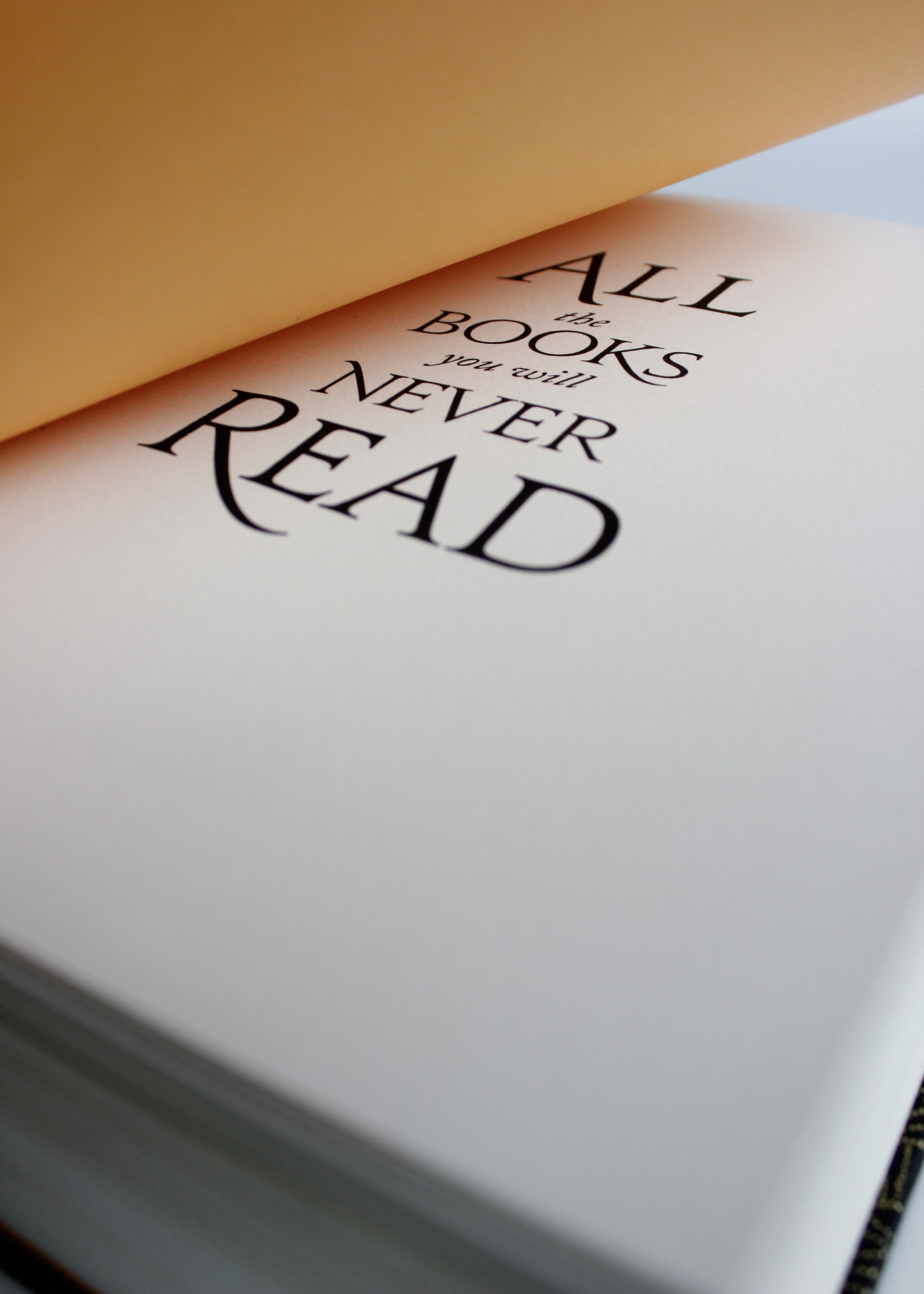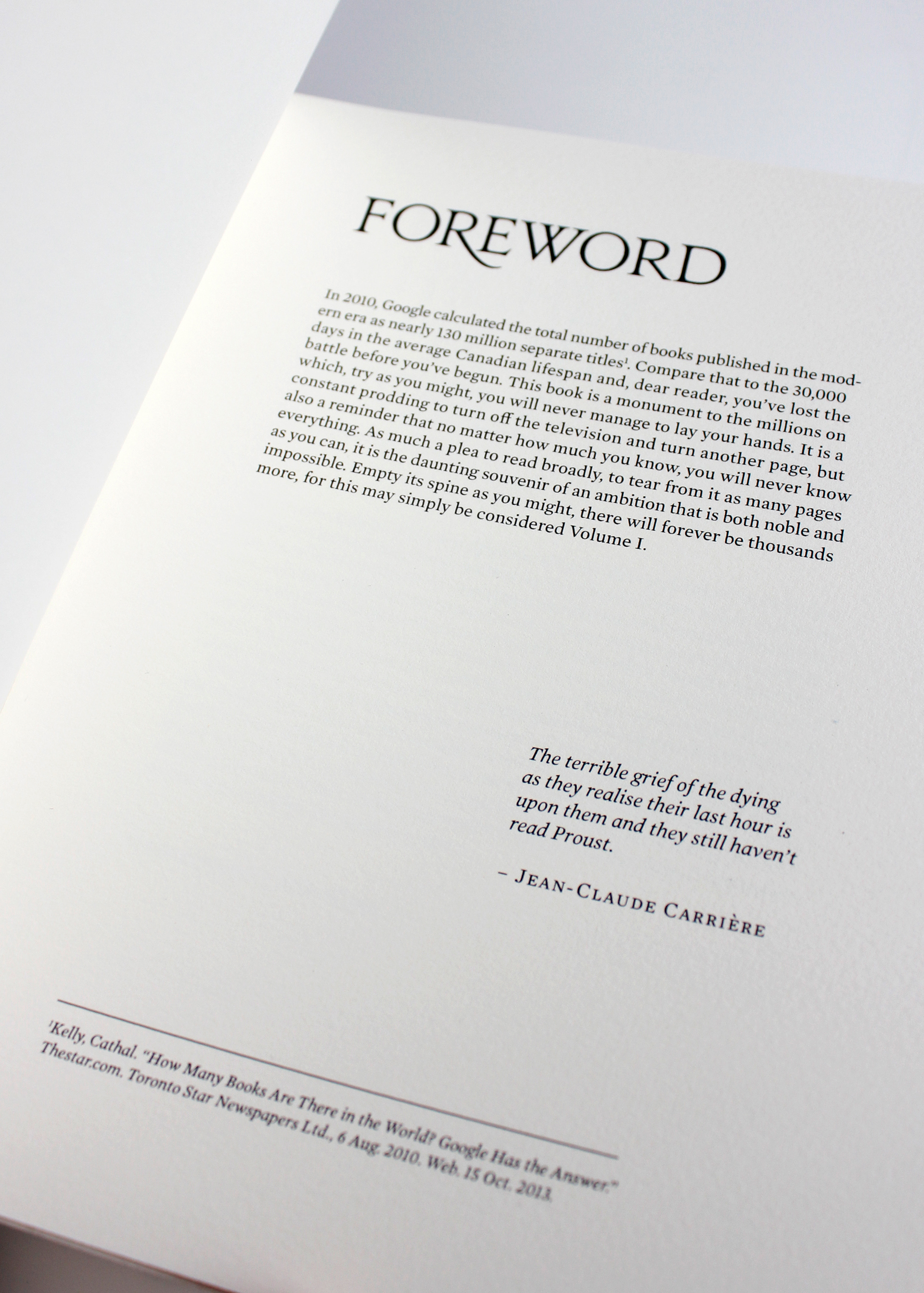 Each page is perforated, so that it may be torn out once the book's owner has read the book listed on a particular page.
Each book featured fills both sides of a page, the recto featuring its title, author, a brief description, and its page count, while the back transforms its title into typographic art, carefully cropped to abstract the title in an interesting way.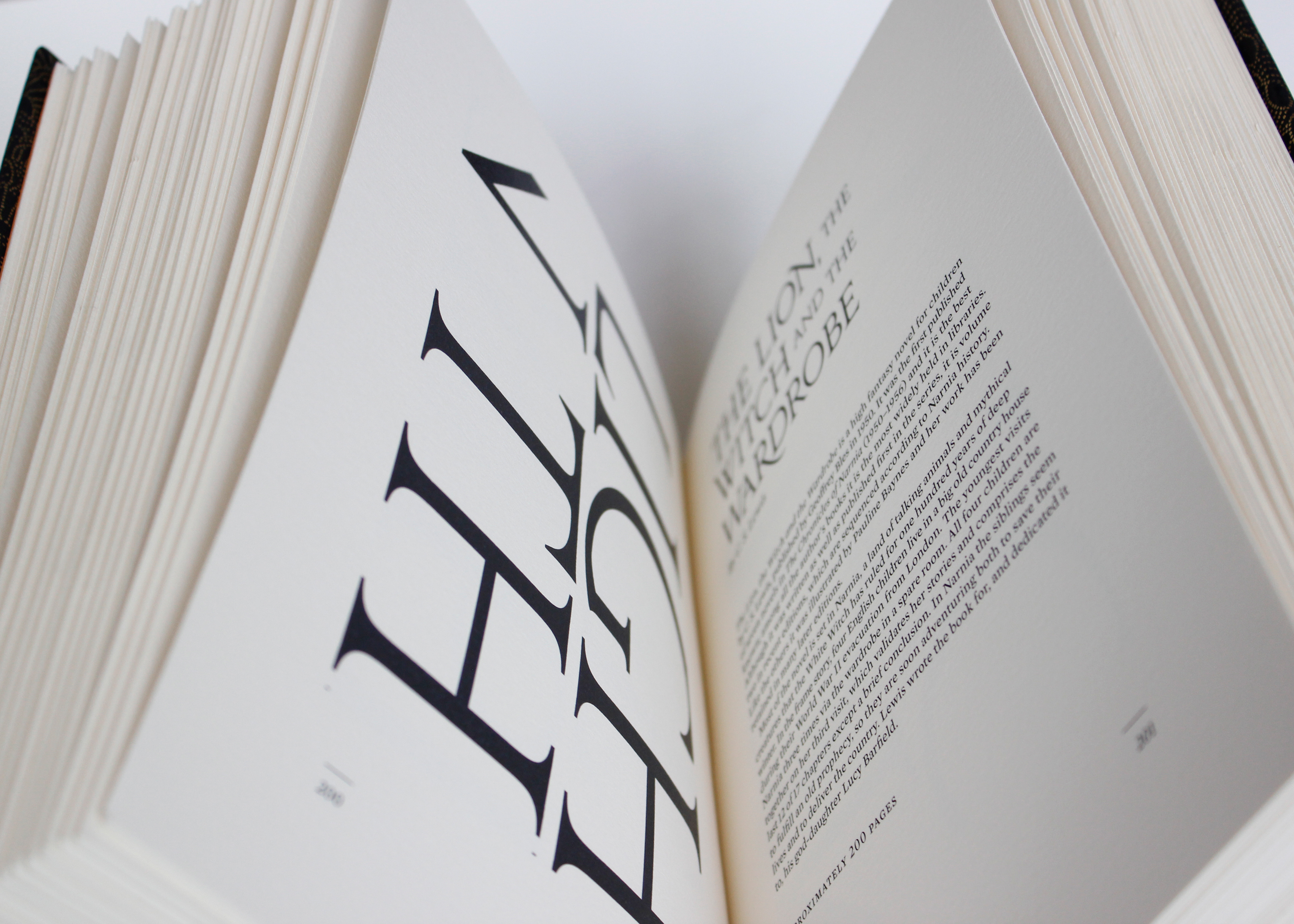 To see the entire book, please view the slideshow below.